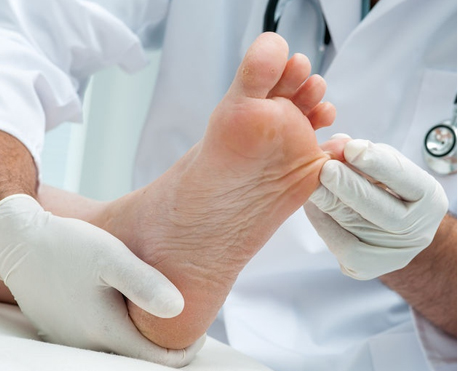 Feet & Good Foot Care Specialists
We are pleased that you have chosen us to help you with your foot problems. Our goal is to provide professional up to date treatment with the highest quality of care available.
Our clinicians will use their extensive knowledge to formulate a clear personalised treatment plan for your foot and ankle conditions.
At The Foot Pod both our Doctors and our support staff, are passionate about feet and good foot care. We want to make your next step pain free so put your feet in the hands of a professional and call today for an appointment.
The foot is a highly complex and delicate part of your body. Each foot contains 26 bones, 33 joints and more than 100 tendons, muscles and ligaments.
It's hard to concentrate on anything when your feet hurt, but they're surprisingly susceptible to injury – from everyday calluses and corns to more serious structural problems such as bunions and hammer/claw toes.
If surgery is deemed necessary, a referral will be provided to our preferred associate Podiatric Surgeons who will use gentle and meticulous surgical techniques to allow an excellent surgical outcome and postoperative recovery.
So give our friendly receptionists a call today on (08) 9246 7292
Stay on track with our blog

Rachel is knowledgeable professional with genuine care and passion for her clients and service respectively. A great local business and highly user-friendly. Thank you Rachel and ladies in 'The Foot Pod' team.

Very professional, and took the time out to explain about the treatment and how long it was going to take to get the full benefit of treatment that she was giving me.

I have been attending Dr Rachel Timmins clinic for several years – she is fantastic. Very thorough, sensitive & caring & I would highly recommend her.

Extremely nice person , explains everything she is doing, gives realistic helpful suggestions to solve problem. Would definitely recommend..

Dr Timmins is an experienced podiatrist, listens carefully, explains treatment clearly. I would highly recommend her.